Dr. Jakab Endre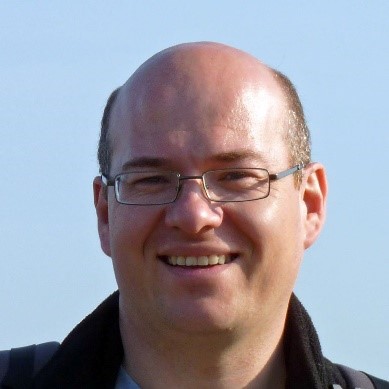 Jakab Endre, PhD
Assistant Professor
str. A Treboniu Laurian nr. 42, room 108, 400271 Cluj-Napoca
molecular biology, bacterial genetics
Tel: +40-264-454554, int. 106
Email: endre.jakab@ubbcluj.ro
Education:
BSc.: Babeș-Bolyai University, Biology, 2002
MSc.: Babeș-Bolyai University, Cell biology and molecular biotechnology, 2004
PhD: Babeș-Bolyai University, Biology, 2010
Research:
Dr. Jakab is interested in bacterial genetics and molecular biology. His research is focused on the spread of the methicillin-resistant Staphylococcus aureus strains in the Transylvanian region and in the population genetics of the Microchiroptera using molecular biology methods.
Selected Publications
Jakab, E., Bücs, Sz., Jére, Cs., Csősz, I., Jakab, R. I., Szodoray-Parádi, F., Popescu, O. (2021): Low population structure and genetic diversity in Rhinolophus blasii at the northern limit of its European range: are there undiscovered colonies? Acta Chiropterologica 23(2):301-311.
Kovács, O., Jakab, E. (2020): Pseudomonas aeruginosa at the dawn of a post-antibiotic era: clinical significance, resistance mechanisms, novel antibiotics and alternative treatments. Studia Universitatis Babeș-Bolyai, ser. Biologia 65(2):31-67.
Jakab, E., Colcieru, M., Jakab, R. I., Gabri, E. E., Lázár, Cs. H., Török, E., Kremmer, B., Mészáros, T., J., Katona, Á., Fazakas, E., Coldea, L., Popescu, O. (2019): Screening of mecI gene in Staphylococcus strains isolated in Transylvania region of Romania. Microbial Drug Resistance 25(5):639-643.
Marta, B., Potara, M., Iliut, M., Jakab, E., Radu, T., Imre-Lucaci, F., Katona, G., Popescu, O., Astilean, S. (2015): Designing chitosan-silver nanoparticles-graphene oxide nanohybrids with enhanced antibacterial activity against Staphylococcus aureus. Colloids and Surfaces A: Physiochemical and Engeneering Aspects 487(2015):113-120.
Potara, M., Jakab, E., Damert, A., Popescu, O., Canpean, V., Astilean, S. (2011): Synergistic antibacterian activity of chitosan-silver nanocomposites on Staphylococcus aureus. Nanotechnology 22 135101.
Full publication list:
Courses held:
Undergraduate:
Biophysics
Animal Ecophysiology
Graduate:
Medical Molecular Biology