Dr. Dan Turtureanu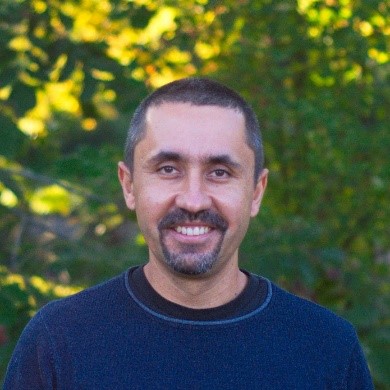 Turtureanu Pavel Dan
Researcher
Republicii 42, Cluj-Napoca 400015, Romania
Alpine ecology, Bioclimate monitoring, Remote sensing, Biodiversity
+40 747 921 987
Education:
PhD: Babes-Bolyai University, Biology (Botany), 2012
B.Eng.: University of Agricultural Sciences and Veterinary Medicine, Cluj-Napoca, Forestry, 2008
Research:
Dr. Turtureanu has an active research activity mainly in alpine ecology. He is particularly interested in addressing questions related to thermal conditions experiences by high-elevation species and communities, dynamics of alpine grasslands under global changes and functional ecology of plants. He is primarily focused on alpine herbaceous ecosystems of the Carpathians and operates a long-term network of soil temperature monitoring sites across the region. He is also involved in high elevation flora international monitoring initiatives such as the Global Observation Research Initiative in Alpine Environments aimed at documenting the effects of climate change on the vulnerable alpine flora worldwide.
Selected Publications:
Lembrechts J.J., van den Hoogen J., Aalto J., Ashcroft M.B., De Frenne P., Kemppinen J. … & Lenoir J. (2022). Global maps of soil temperature. Global Change Biology, 28 (9), 3110-3144; https://doi.org/10.1111/gcb.16060.
Staude I.R., Pereira H.M., Daskalova G., Bernhardt-Römermann M., Diekmann M., Pauli H., … & Baeten L. (2021). Directional turnover toward larger-ranged plants over time and across habitats. Ecology Letters, 25, 466–482.
Turtureanu P.D., Barros C., Bec S., Hurdu B.I., Saillard A., Šibík J., (…) & Choler P. (2020). Biogeography of intraspecific trait variability in matgrass (Nardus stricta): High phenotypic variation at the local scale exceeds large scale variability patterns. Perspectives in Plant Ecology, Evolution and Systematics 46, 125555
Lembrechts J.J., Aalto J., Ashcroft M.B., De Frenne P., Kopecký M., Lenoir J., (…) & Nijs I. (2020). SoilTemp: A global database of near-surface temperature. Global Change Biology, 26 (11), 6616–6629; https://doi.org/10.1111/gcb.15123
Djukic I, Kepfer-Rojas S, Schmidt IK, Larsen KS, Beier C, Berg B, Verheyen K & TeaComposition (2018). Early stage litter decomposition across biomes. Science of the Total Environment, 628–629, 1369–1394
Courses:
Graduate:
2021 – Present: The biogeography of Romania and Europe. Babeș-Bolyai University, Faculty of Biology and Geology.